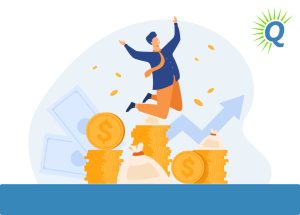 If you're wondering how to sell your domain name instantly, you have several options. You can try using a domain name broker or an online auction site. You can also approach potential buyers yourself, but it's better if you approach them in an informal way. Below are some of the most popular domain name auction sites: Efty, GoDaddy Auctions, and Namecheap. All of these services are great options if you have a domain name that's already popular.
Efty
If you're in the business of selling domain names, you can sell them through a marketplace like Efty. It makes managing your listings a breeze, and helps you showcase your portfolio and make sales by automatically generating sales landing pages for your domains. Previously, it was necessary to hire a designer or developer to create a custom marketplace site, and then update it when you're ready to sell. Efty is your solution to all these issues. Before selling your domain, you should know exactly what to expect when a potential buyer contacts you. You should also know that you'll receive an email if anyone contacts you about the domain name. The email notification will also include the name and price of the buyer, as well as the date and time of purchase. Efty is also compatible with premium domain marketplaces like Brandbucket and eNom. Once you've gathered as much information as possible about your domain, the next step is to make sure you're charging a fair price. While some marketplaces don't require that you set a price, it does benefit you in the long run. Escrow companies act as a neutral third-party between you and the buyer, and will keep your funds secure until the transaction is completed. The best part about Efty is that it costs as little as $12 per month for 50 domain listings, which is less than half of the price of Afternic.
BrandBucket
If you want to sell domain name instantly, you can try selling it on BrandBucket. The website has an extensive database of domains for sale. There are over 20 thousand of them listed. During 2013, they sold over 300 domains and hit a million USD in sales. However, they are very selective when it comes to accepting domains. Only brandable domains are accepted on the site. Keyword match domains are not allowed, and you cannot sell a domain with a good backlink profile. In addition to the name library, the site also offers logo design services. Names curated on the site are premium and include logos and web addresses. Premium domain names are available for sale through BrandBucket. In addition, the website offers a library of over 50,000 names. However, you may have trouble deciding upon the perfect name for your business. If you don't want to spend a fortune on a domain name, you can try NameSnack, a free tool that automatically generates unique names based on your keywords. There are several methods to sell domains for profit. One of them is to list domains for sale on various online marketplaces and forums. BrandBucket is a marketplace that connects domain buyers with domain sellers and helps them build brands. To sell your domain name, you must be approved by the site before you can begin selling it. You can list up to fifty domains free of charge on the site.
GoDaddy Auctions
Using GoDaddy Auctions to sell a domain name is easy. All you have to do is enter your domain name and select the category you wish to sell it under. You can then choose to list your domain in the appropriate category pages. Select whether or not the domain has adult content. You can also provide a short description of your domain. To sell more than one domain name at a time, you can opt for the "Make My Listing a Homepage Feature" option. You can list a domain name for sale in a 7-Day Public Auction by using the GoDaddy Auctions site. You can set a starting price (the asking price), as well as a reserve price. The reserve price serves as a minimum bid for your domain, and the winning bidder can only pay this amount if the bid is lower than the reserve price. After listing your domain name, potential buyers can bid on it if they wish to. Registering for GoDaddy Auctions is free, but there are fees associated with selling a domain name on the site. GoDaddy takes a percentage of the price of the domain and allows users to add optional features to their domain listings. Membership costs $4.99 per year and allows you to monitor multiple sales simultaneously. You can negotiate with the seller to make a fair offer for the domain. If your domain expires after seven days, it will be automatically moved into the auction.
Namecheap
You can sell your domain name immediately with the help of online marketplaces. Namecheap, for example, works with Afternic, which is a network of domain registrars. Namecheap domains can be included in the Afternic Fast Transfer network, which allows them to take a cut of any domain sales. You can also set up a free parking page for your domain. But remember, when you sell a domain, you're taking a hefty cut of the profits. Namecheap's marketplace works by connecting domain name sellers and buyers. It allows sellers to list their domains for sale at either a fixed price or an auction, and pays 10% commission to the winning bidder. Buyers can browse the marketplace to find domains that they want to buy, and participate in a timed bidding process. Namecheap takes a 10% commission from the sale of each domain. If you're thinking about selling your domain, keep this in mind: some domains might be worth more than others. It's possible that you own a domain that's unpopular, but still worth a few dollars - or more - each year. Fortunately, Namecheap sells domain names instantly - even if they're not currently used or are only worth $15. And since most people don't care about domain extensions ending in.increasingly obscure location, you'll probably be able to get a decent price for your domain name.
Sedo
When you sell a domain name on Sedo, you can expect to be paid top dollar. Sedo brokers will handle all the legwork for you and negotiate on your behalf. You can also rest easy knowing that your identity and money will not be at risk. Sedo also offers a domain name exchange program. It offers a way for you to work with a foreign buyer without leaving the comfort of your own home. A major marketplace like Sedo has repeat buyers, a distribution network, and a partner network that helps promote domains. It's been in operation since 2001, has over 18 million domains listed, and receives around two million visits per month. It promotes domains on partner sites and reaches around 2 million people monthly. Listings on Sedo are free, and the company charges a commission of between 10% and 20% when your domain name sells. Once you've listed your domain on Sedo, you'll want to create a sales page and promote it using paid facilities. This will increase your chances of getting an offer on your domain name. A sales page will automatically display your domain name on SEDO so that it can be found by more potential buyers. The site will also let you create an unlimited number of auctions, and it's important to make sure your domain is as good as possible.
Flippa
The problem with selling your domain name on Flippa is that it's often overvalued. This problem is most often caused by domain parking, which is a cheap way to keep a name registered for years. Unfortunately, some greedy domainers set their prices unreasonably high, expecting to make millions when the right buyer comes along. Unfortunately, that buyer is rare. Here's how to avoid this problem and sell your domain name instantly on Flippa for more money! First, you need to determine what the website is about. Many people mistake Flippa for a marketplace for buying and selling businesses. While it's possible to find business for sale on Flippa, it's not a good idea to buy a website just because it's cheap. Try to keep the website focused on an informative content or service. When selling a website, be sure to make your offers clear and concise. When selling your domain name on Flippa, you need to remember that the site has a seven-day escrow period, so you'll have plenty of time to make necessary changes to the website. If you're selling your domain name instantly, you'll need to provide proof of your business and traffic. Luckily, you can find buyers on Flippa who will purchase your domain name immediately. Then, once the sale is finalized, you can expect to see your money in a matter of days.