Website Marketplace – How It Can Help Your Sales
Website Marketplace – How It Can Help Your Sales
When you're interested in buying or selling websites or domains, the best thing you can do is to find a reputable website marketplace. You want to find sites that are free f charge to browse. You should also have the ability to contact website owners and ask questions before deciding to make an offer. A number of other factors should always be taken into consideration. Although there are millions of reputable website owners, there are some pretty unscrupulous ones too, so you have to be careful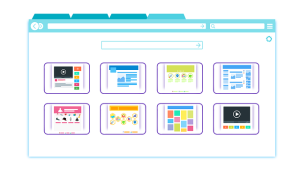 The website marketplace should be able to prove their claims about unique visits and monthly visits to any potential buyer who wants the information. Ask to see an accurate MW score. If you're dealing with a reputable owner they won't have a problem providing the information. Some sites will require registration, but others don't. It depends on the regulations. However, if you do register to browse listings, you can generally gain access to more advanced search features. Registration on reputable sites is free. When you have domains or websites that you want to list for sale, you'll have to register each one separately.

 that's legitimate will do everything it can to ensure that all transactions are legitimate. You should understand that any market that deals in with such large numbers can't possibly verify every site or domain that's listed. It's the responsibility of any potential buyer to do their own research to ensure they're dealing with a legitimate business owner. Some sites provide a security system for sellers to actually prove that they own any site that they're offering for sale. When a site owner logs into their dashboard on the marketplace site, they can get instructions on how the process works. If you have any doubts about the legitimacy of a website, don't conduct business with that owner.
The process is not exactly the same for each website marketplace. Each has its own regulations. Some may offer listings for free for a set period of time. Others may offer listings at a low cost. If the website doesn't sell within a certain period of time, the listing may be renewed. Sometimes a discount is offered if the site must be listed for an extended period. Some providers offer free listings, with a free renewal. A commission may be taken out when the sale is completed. If you aren't sure about what your price should be for your website, you should discuss it with the provider. Some of them provide information about pricing. It's always helpful to read guidelines from the experts before you begin a transaction.